Plongée dans la collection Bob Calle
Normal edition
The original edition of Diving in the Bob Calle collection consists of 300 copies, all numbered.
180 regular copies were taken from this work , accompanied by the postcard of the Axis-galerie invitation, distributed as follows:
112 copies n° 1 to 112

48 copies of artist marks n° EA 1 to EA 48

20 off-trade copies, numbers n° HC 1 to HC 20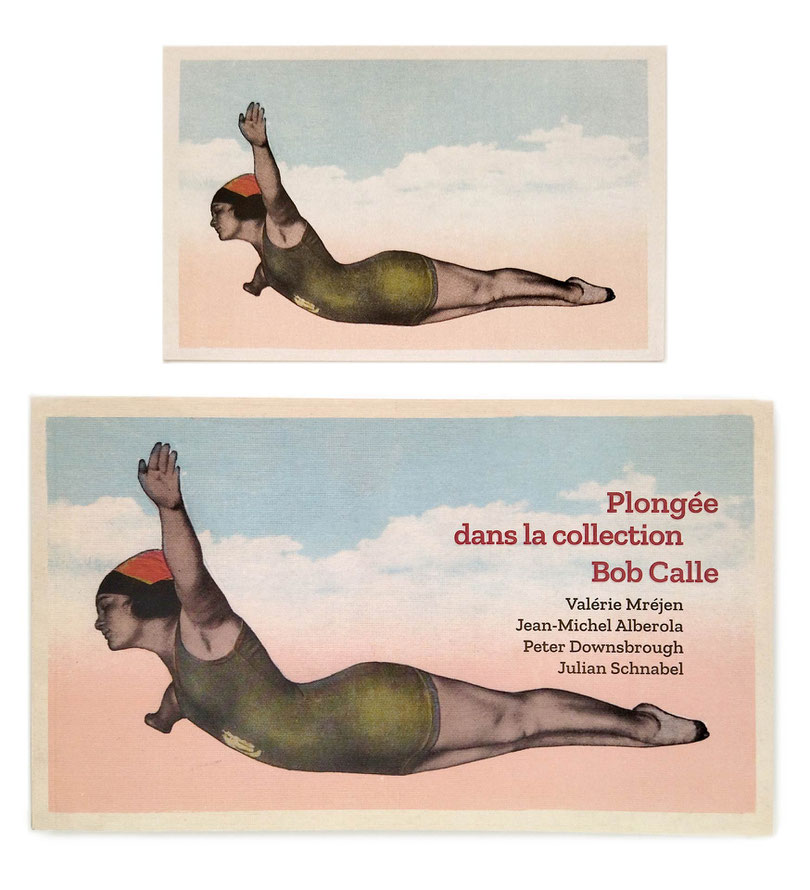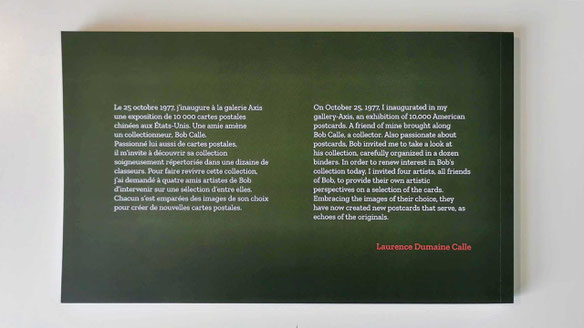 On October 25, 1977, I inaugurated at the Axis gallery an exhibition of 10,000 postcards found in the United States.
A friend brings a collector, Bob Calle. Also passionate about postcards, he invites me to discover his collection carefully listed in a dozen binders.
To revive this collection, I asked four of Bob's artist friends to work on a selection of them. Everyone took the images of their choice to create new postcards.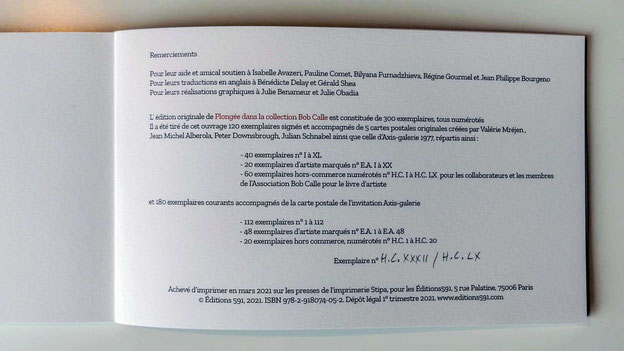 Thanks
For their help and friendly support to Isabelle Avazeri, Pauline Comet, Bilyana Furnadzhieva, Régine Gourmel and Jean Philippe Bourgeno.
For their English translations to Bénédicte Delay and Gérald Shea.
For their graphic creations to Julie Benameur and Julie Obadia.
Printed in March 2021 on the presses of the Stipa imprint, for Editions 591, 5 rue Palatine, 75006 Paris
© Editions 591, 2021. ISBN 978-2-918074-05-2. Legal deposit 1st quarter 2021. www.editions591.com