"Moi Aussi" Artist Book. Sophie Calle
Limited edition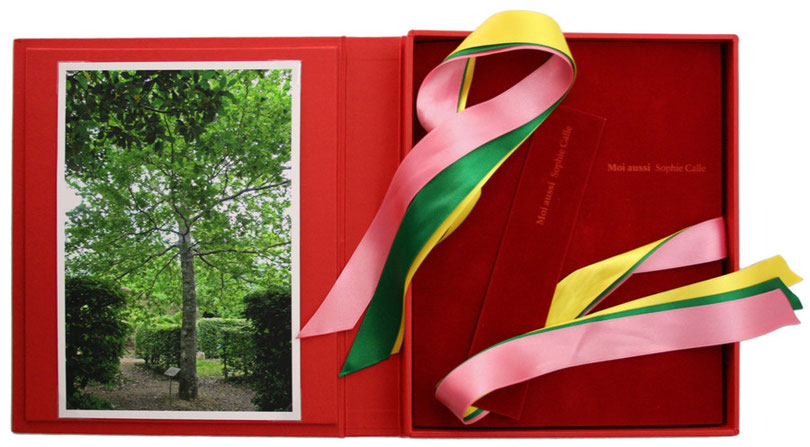 Description
Special edition of 60 copies numbered from 1 to 60, and 16 not-for-sale copies all signed and with an original photography.
All signed by the artist and enriched with a digital print of the original oak tree offered by HM Queen Elizabeth II From England to President François Mitterrand 26 October, 1984, for his birthday.
 
These 78 prints were made by Franck Bordas on Hahnemühle photo rag 308 paper.
Includes a velvet paper cutter, identical to the coverage.
The unit is assembled in a box covered with red paper

Release date: 3rd Quarter 2012

ISBN: 978-2-918074-03-8
 
Prices:
- 660 € : the first 40 copies. out of stock
- 760 € : the last 20 copies.